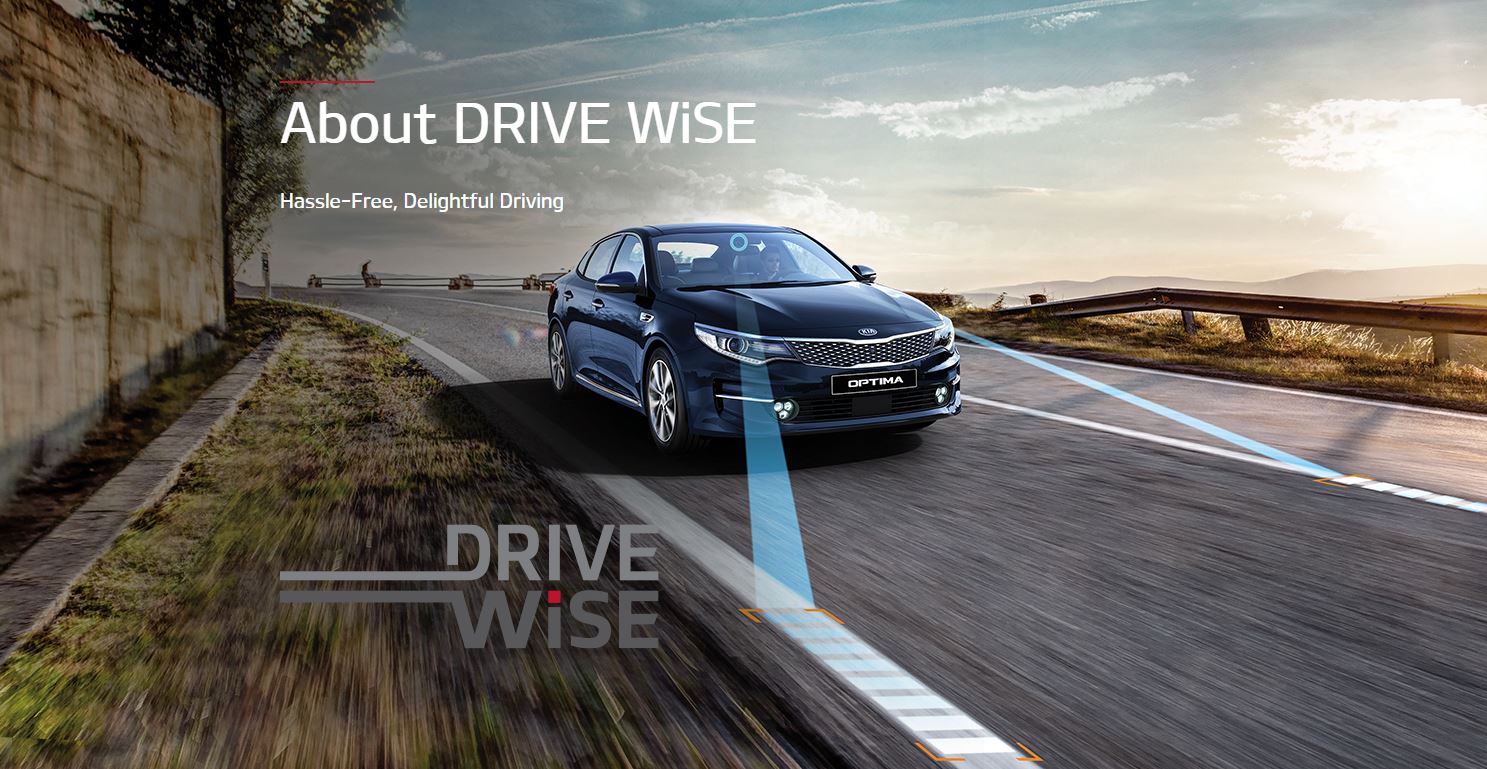 DriveWise is an advanced Drive Assistance Technology that uses preventative measures to ensure a safe and pleasant journey. Here are some of the main features of DriveWise: 
BLIND SPOT DETECTION & REAR-CROSS TRAFFIC ALERT
Blind Spot Detection works to eliminate the areas that you cannot see. This feature uses sensors to monitor activity around your vehicle and displays an alert on the side mirrors. 
Rear Cross Traffic Alert will help to alert you of obstructions while reversing. This comes in handy when there may be pedestrians or bicyclists behind you, as well as provides peace of mind when backing out of a tight parking space.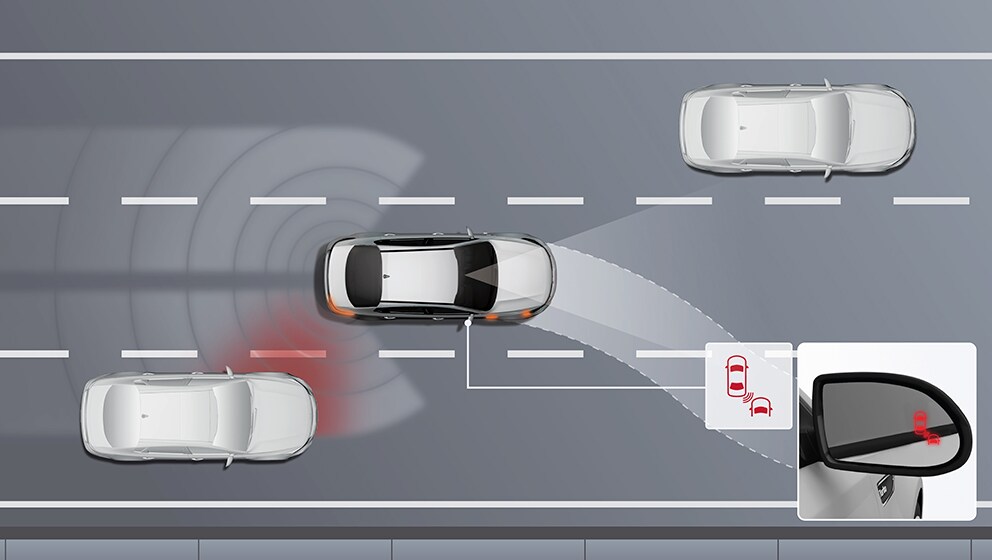 LANE KEEPING ASSIST
Using a camera to detect speed and direction, Lane Keeping Assist will alert you if you cross lanes without signalling. This feature is can also adjust your vehicle and steer you in the right direction.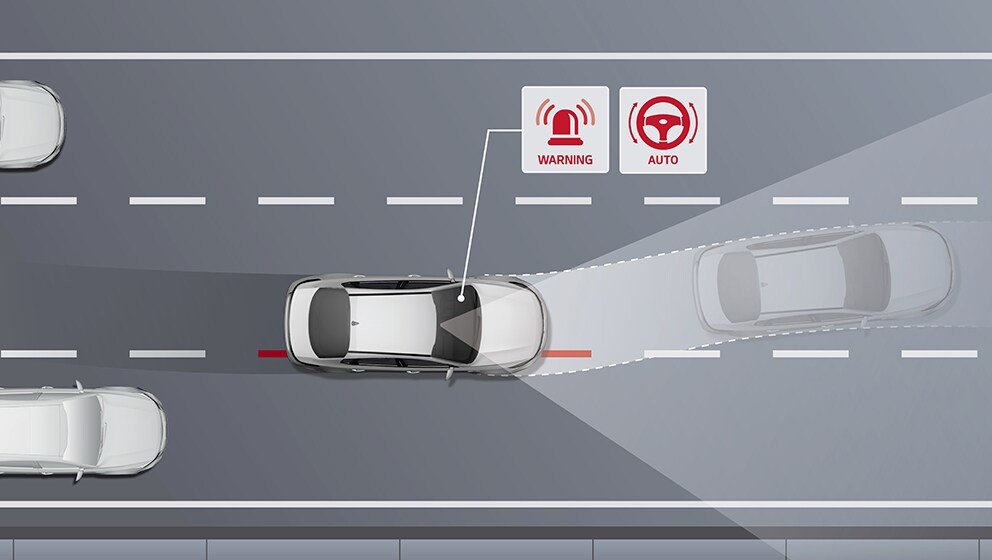 FORWARD COLLISION ASSIST
Using a camera and a sensor, this feature is meant to detect pedestrians and other cars that cross paths with your vehicle. An alert will sound off if you get to close to the object ahead of you. If no action is taken, Autonomous Braking Support will automatically brake for you to prevent an accident.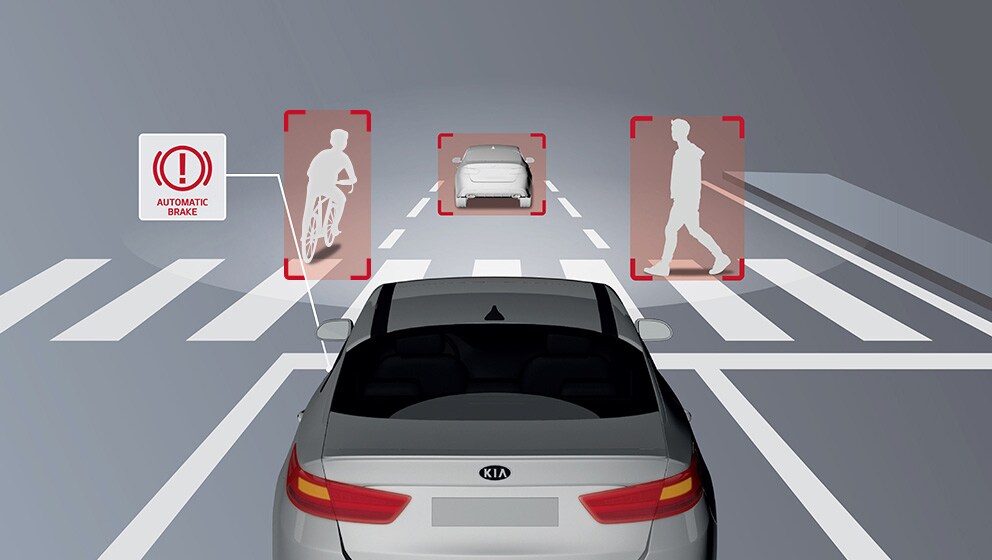 SMART PARKING ASSIST 
The Smart Parking Assist System will help you find the perfect spot to squeeze into for your vehicle. Once you've found your perfect spot, Smart Parking will steer for you and assist you in parking.
ADVANCED CRUISE CONTROL
Cruise Control gets an update with the Advanced Smart Cruise Control. This will allow you to maintain your desired distance from the vehicle ahead of you. If the vehicle ahead of you slows down, Smart Cruise Control will adjust your speed accordingly.