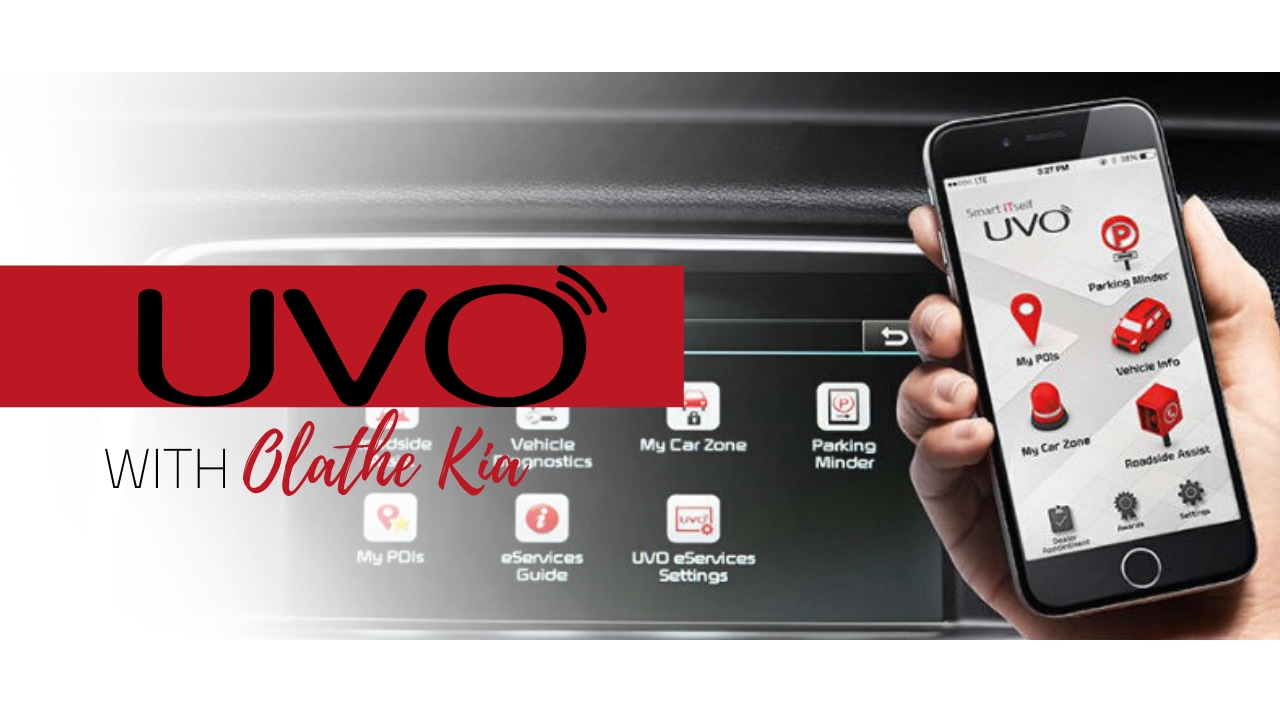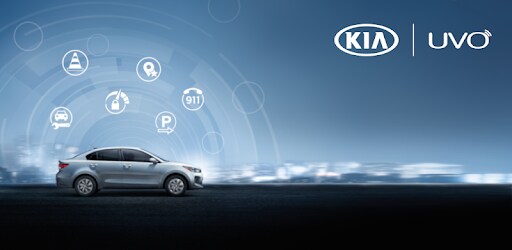 Click to Show UVO Features
Features
Feature
Description
UVO Features
Sirius XM TravelLink
SiriusXM Travel Link provides real-time information on Weather, Traffic, Fuel Prices, Stocks, Sports, and Movies.
Parking Minder
Parking Minder can store and display the last known location where a vehicle was parked.
My POIs
Users can store a list of addresses that can be synced to a UVO head unit and used by the Navigation feature.
Pandora
The Pandora app for the UVO head unit can connect to a user's Pandora smartphone app to play songs and display track information.
Trip Info
View analytics about monthly driving habits, such as average speed, average time, and average distance.
My Car Zone
A set of monitoring features including Curfew Limit Alert, Speed Alert, and Geo Fence Alert.
Curfew Limit Alert
Stores an alert when a UVO vehicle is driven after a user configured curfew time.
Speed Alert
Stores an alert when a UVO vehicle is driven faster than a user-configured speed limit.
Geo Fence Alert
Stores an alert when a UVO vehicle is driven within a user configured restricted area.
Vehicle Diagnostics
UVO vehicles can identify when there is a diagnostic issue. UVO owners can view diagnostic issues and send the report to a dealership when scheduling a service appointment.
Critical Diagnostic Alert
Critical Diagnostic Alert can notify the driver if a diagnostic issue is found.
Scheduled Diagnostics
Diagnostic checks can be scheduled to run on a monthly cycle.
Enhanced Roadside Assist
Enhanced Roadside Assistance can help UVO owners connect to an agent by placing a call through the owner's phone and transmitting data about the location and state of the vehicle.
911 Connect
In the event of an airbag deployment UVO can attempt to automatically place a call and send the vehicle's location to emergency services.
Infotainment Features
Sirius XM Radio
UVO owners with a SiriusXM subscription can listen with the integrated SiriusXM radio receiver.
SIRIUS Travel Link
UVO owners with a Sirius Travel Link subscription can access integrated weather, fuel prices, sports, movie listings, and stock prices data.
Bluetooth Audio
Bluetooth audio support includes dialing and making phone calls, syncing phone contacts, and streaming audio.
Voice Commands
Voice commands are integrated with the phone, media player, and navigation functions as well as select UVO head unit apps.
Navigation
UVO navigation is available on UVO eServices with Nav head units. It has integrations with traffic data and My POIs.