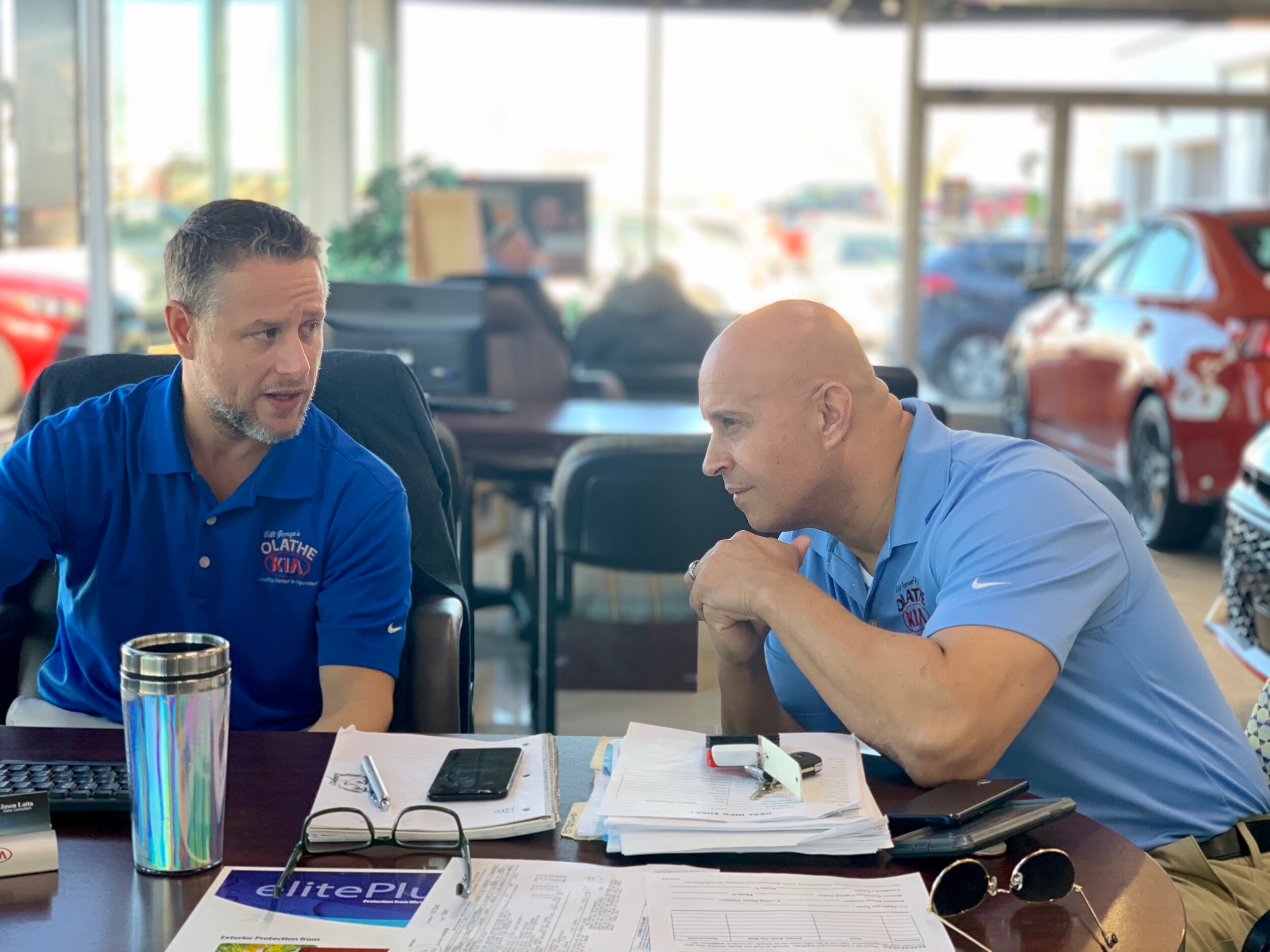 Employment
Full-Time Porter
Responsibilities (include but are not limited to):
- Drives dealership vehicles and customer cars to designated parking spots in our service area lot and to the service area for customer pickup.
- Full Detail of vehicles for Delivery to Customer.
- Maintains cleanliness of demos.
- Cleans washbay and other areas as directed by management.
- Maintain and organize all vehicles on the lot daily.
- Must be alert to traffic flow in service lots.
- Must follow all company safety policies and procedures and immediately report any and all accidents to a manager.
- Demonstrates behaviors consistent with the Company's Values in all interactions with customers, co-workers and vendors.
- Other duties may be assigned by management.
Requirements (include but are not limited to):
- Ability to operate both manual and automatic vehicles.
- High school diploma or equivalent.
- Valid non-restricted driver's license and a good driving record.
- Ability to pass pre-employment drug screen
- Experience desired.
Email Resumes to csm@olathekia.com
Apply for Position
Sales Consultant
Sales Consultant
Automobile Sales Consultant sells automobiles by understanding and demonstrating characteristics, capabilities, and features; developing and qualifying buyers; closing sales.
Automobile Salesperson Job Duties:
; Focus on the buyers and determining their needs by listening and asking questions, performing a walk-around and/or test-drive with the customer to explain and demonstrate characteristics, capabilities, features and explain warranties and services.
; With a basic understanding of automobiles characteristics, capabilities, and features be able to work with the customers to compare and contrast competitive models.
; Effectively close automotive sales by overcoming objections, negotiating price, completing sales or purchase contracts, explaining provisions warranties, services, and financing to customers to ensure the customer understands the vehicle's operating features, warranty and paperwork.
; Building a relationship with the customer by utilizing an owner follow-up system that encourages repeat business and referrals.
; Gain new or returning buyers by maintaining contact with previous buyers, meeting prospects at community activities, responding to inquiries via by phone or online contact, recommending sales campaigns and promotions.
; Report to the sales manager regarding objectives, planned activities, sales statistics and actions; then determines how to better utilize time, plan more effectively, and improve sales.
; Update job knowledge by participating in educational opportunities; reading professional publications. Attends training and sales meetings offered by the dealership and manufacturers
Requirements (include but are not limited to):
; A desire to work in a commission, performance-based, environment.
; Professional personal appearance; represent Olathe Dealerships positively at and away from the dealership.
; Self-starter and self-motivated.
; Steady work history
; Outgoing personality with expertise at developing relationships (i.e., a "people person")
; Excellent communication skills, verbal and written with an aggressively positive attitude
; Sell minimum quota according to dealership standards, be open to feedback for growth and have the flexibility to adjust sales techniques, schedules, and communication styles in necessary.
; Internet Proficiency useful.
; Follow all company policies and procedures.
; Demonstrates behaviors consistent with the Company's Values in all interactions with customers, co-workers and vendors.
; All applicants must pass drug testing in order to qualify for employment
In addition to competitive pay, we offer our associates:
; Competitive commission structure & unlimited earning potential * ; High volume traffic & TONS of leads!
; Weekly bonuses
; Sell both New & Used
; A Professional And Respectful Work Environment
; Health insurance
; Dental insurance
Email Resumes to csm@olathekia.com
Apply for Position
Hours
Monday

9:00AM - 7:00 PM

Tuesday

9:00AM - 7:00 PM

Wednesday

9:00AM - 7:00 PM

Thursday

9:00AM - 7:00 PM

Friday

9:00AM - 6:00PM

Saturday

9:00AM - 6:00PM

Sunday

Closed